Guincho Villa's Apartment
You are a little family or a little group of friends and would like to share a room? You want a bit of privacy or have your own little cooking space? Then you might wanna check into our Apartment belonging to the Guincho Villa, but with a separate entrance and its own little terrace.
Apartment with 3 single beds
The Apartment is situated on ground level of Guincho Villa and has a separate entrance. It hosts 3 single beds, a table with chairs and satellite TV, as well as a small kitchenette and its own small bathroom. In front of the large panoramic window giving view to one of the yoga decks and the ocean it has its own little terrace.
Appropriate for: 1-3 persons – like solo travelers, good friends, couple or a small family.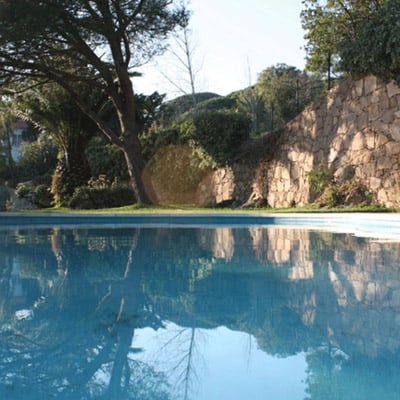 6 good reasons for Karma Retreats:
Warm sun, pool & sea view
Vitalizing Yoga & exciting Surf experience
Healthy food
Luxurious & stylish accommodations
Fun & pure relaxation
Nice & like-minded people
All Prices in EUR / person / week (family package min. 3 persons, e.g. 2 adulrs + 1 child).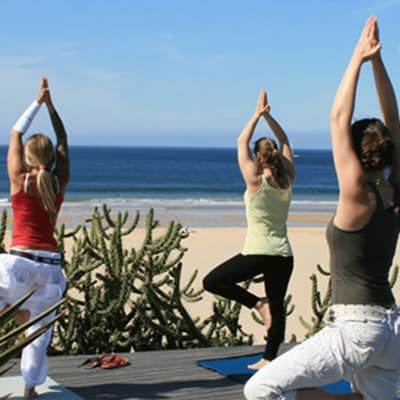 SURF & YOGA
| | |
| --- | --- |
| Oct- May | Jun -Sep |
| 1049€ | 1149€ |
Surf & Yoga FAMILY
| | |
| --- | --- |
| Oct- May | Jun -Sep |
| 799€ | 899€ |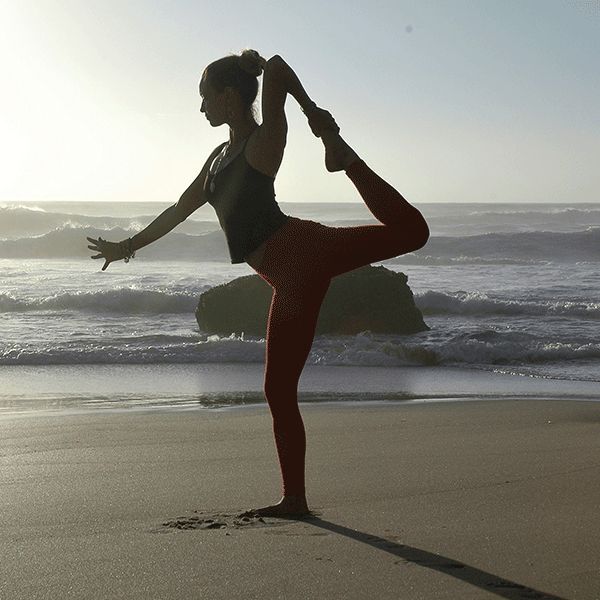 YOGA Deluxe
| | |
| --- | --- |
| Oct- May | Jun -Sep |
| 999€ | 1099€ |
SURF Deluxe
| | |
| --- | --- |
| Oct- May | Jun -Sep |
| 999€ | 1099€ |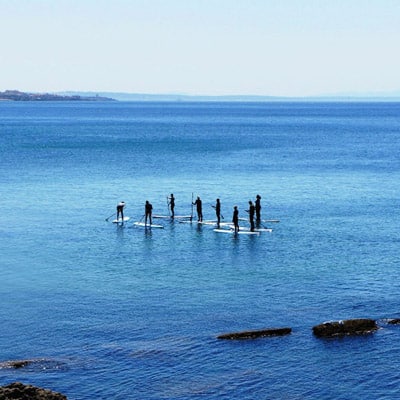 SUP & YOGA
| | |
| --- | --- |
| Oct- May | Jun -Sep |
| 1149€ | 1249€ |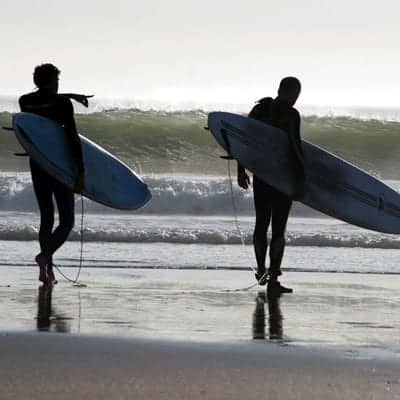 SURF GUIDING
| | |
| --- | --- |
| Oct- May | Jun -Sep |
| 1149€ | 1249€ |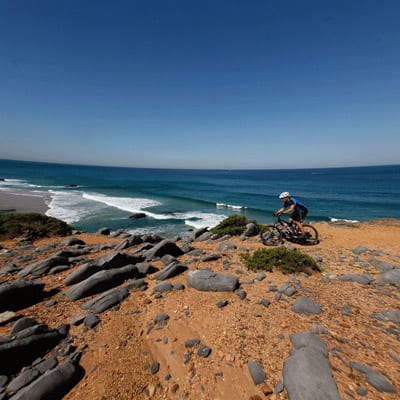 MTB & YOGA
| | |
| --- | --- |
| Oct- May | Jun -Sep |
| 1149€ | 1249€ |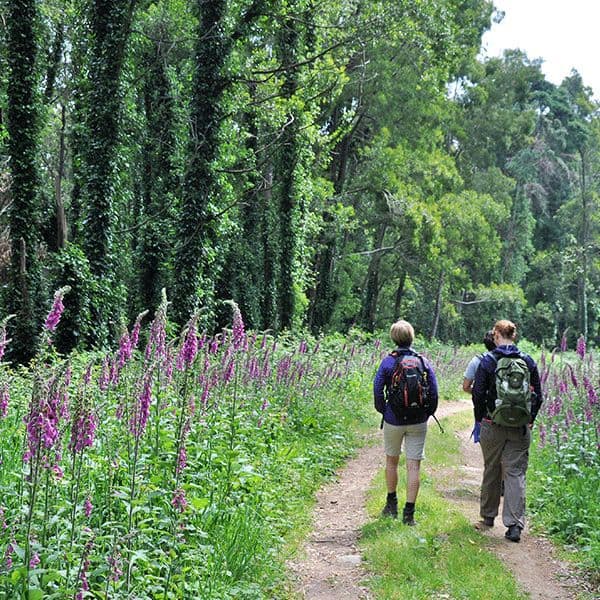 HIKE & YOGA
| | |
| --- | --- |
| Oct- May | Jun -Sep |
| 1149€ | 1249€ |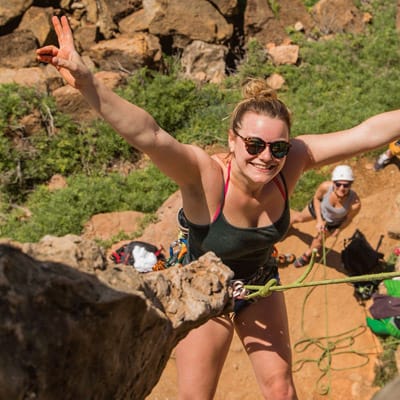 CLIMB & YOGA
| | |
| --- | --- |
| Oct- May | Jun -Sep |
| 1149€ | 1249€ |