You are looking for mountain biking holidays in Portugal's most diverse area? You don't wanna miss out on your daily Yoga practice? This mountain bike and yoga holiday package is for you! Book now!!
7 nights accommodation in villa with pool & sea view (double room/suite)
5 guided mountain bike tours (3-4h)
10x Yoga-lessons (1h)
7x organic breakfast
5x vegetarian lunch
Welcome-dinner & seafood lunch
Coffee, tea, water, juices and fruits included!
optional: dinner package, massage, activities
Quick Availability Check
Just leave your email and desired traveldate for us to get back to you asap with some travel options.
The Mountain biking & Yoga Package
Mountain biking in Portugal's best mountain biking area near Lisbon with relaxing yoga-flows and good food in a unique environment:
Mountain biking
The mountain bike rides take place in the nature reserve Serra de Sintra and its surroundings (fields, forests, rugged coastline). It is probably one of the few undiscovered jewels amongst mountain bikers. Although the mountain range elevates just 530m above sea level at its highest point, the area offers numerous trails for every skill level. Whether you are a recreational cyclist or a serious "mountain goat" – you will find easy trails through beautiful hills and coastline, steep and rocky climbs, as well as technically challenging single trails (even with kickers and other obstacles). All routes have in common, thatthey offer fantastic views over the surrounding villages and the Atlantic Ocean and constantly alter its surrounding landscape. This spot at the western Atlantic coast near Lisbon is generally a well-kept secret among travelers and combines exciting mountain bike tours, unique nature and cultural attractions of a vibrant capitol city.
Our local guide knows this area like the back of his hand and will show you at 5 days for approx. 3-4 hours (depending on your training level) our favourite mountain bike tours and introduces you to this beautiful region on paths only a few have seen. 
Yoga
Daily Yoga will help you to recover between the rides and keep you physically and mentally in balance.
Retreat
You will be accommodated in a comfortable villa or house. Our accommodations are well chosen, situated in prime locations, of high standard and maintained with special attention to details. There are local hosts responsible for every of your needs dedicated to making your stay a pleasant and unforgettable one.
Activities
Nearby beaches only 5 mins by car are one of the most beautiful beaches in the region and offer ideal surfing conditions for beginners and advanced.
If you have any energy on top, you can do numerous other recreational activities, such as: surfing, play golf, stand up paddle, hiking, climbing, horse riding, kite surfing, or sightseeing in Lisbon and Sintra and its surroundings.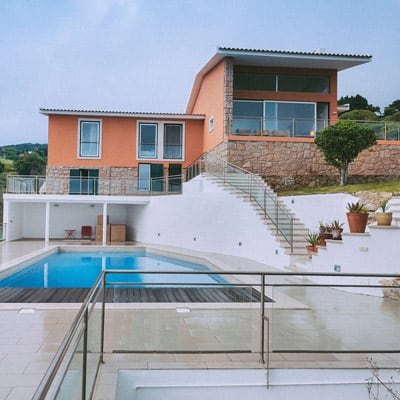 Guincho Bay Villa
| | | |
| --- | --- | --- |
|   | Nov – Mar | Apr -Sep |
| Double Room | 1099€ | 1199€ |
| Suite | 1199€ | 1299€ |
| Family Suite | 1249€ | 1349€ |
| Apartment | 1299€ | 1399€ |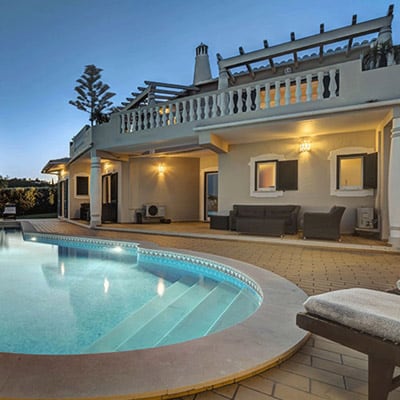 Algarve Villa
| | | |
| --- | --- | --- |
|   | Nov – Mar | Apr -Oct |
| Double Room | 999€ | 1099€ |
| Suite | 1099€ | 1199€ |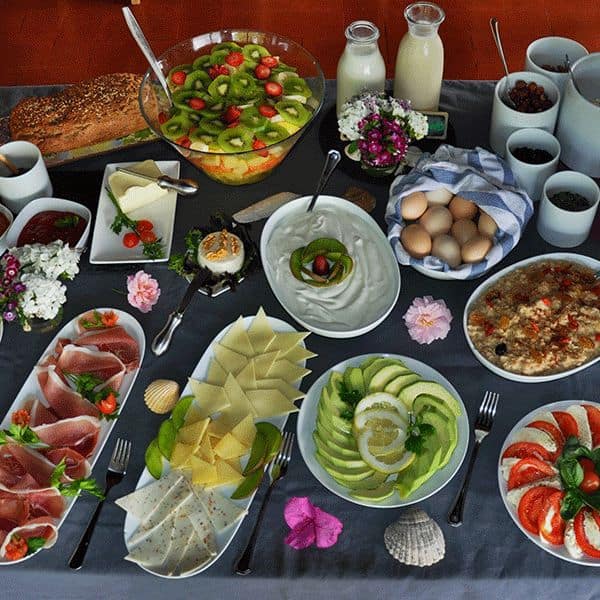 Breakfast
In the morning we serve you a healthy organic breakfast (buffet), consisting of cereal, organic fruit, bread, rolls, homemade jam, milk, yogurt, typical sausages and cheeses of the region and other Portuguese delicacies. We will also serve freshly juiced juices and green smoothies made from fruit and veggies of the season. Moreover, coffee, various teas, water and fruit are at your disposal during your stay at the Karma Surf Retreat.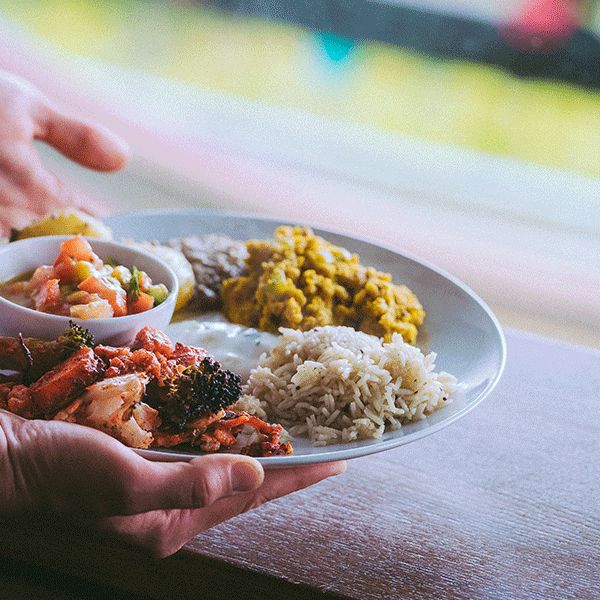 Lunch & Dinner
At noon we arrange a delicious healthy vegetarian lunch-buffet at the villa to enjoy after your activities. On top, we will organize a welcome dinner (Saturday) plus a typical Portuguese seafood lunch (Wednesday). At Sunday, Monday, Tuesday and Thursday you can opt for the Dinner-Package to have a 3-course vegetarian Dinner at the villa or prepare your own food at the kitchen.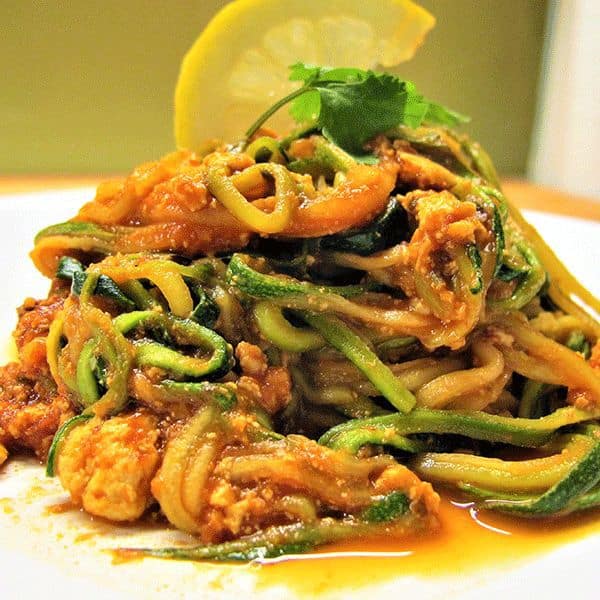 Eating out
In case you would like to eat out, there are several restaurants nearby, including typical Portuguese, seafood, grilled chicken, snacks, pizza and sushi. For sure you will find something you like.
You have an even bigger variety of restaurants in the cities nearby in Cascais (15mins) or Sintra (15mins), if you are in Lisbon Area – Even Lisbon's stunning culinary diversity (including vegetarian) is only 30 minutes by car and will not leave any wish unfulfilled. If you stay at Algarve then Lagos and Sagres offer plenty of good food and loactions to eat out.
Mountain biking & Yoga Schedule
With the mountain biking and yoga package you will enjoy guided mountain bike tours and yoga lessons on 5 days.
Daily Routine
You will start your days with a morning meditation and gentle yoga classes, which aims to prepare your body and mind for the challenges to come. The energy needed for the rides you will accumulate during the healthy and delicious organic breakfast.
After breakfast, you go for a mountain bike ride in the Serra de Sintra and its surroundings. Depending on the group's fitness and skill level of the group the tours are being adapted. You'll enjoy breathtaking impressions of the nature surrounding us here – promised.
During the mountain bike rides, you will find nice cozy places to rest, pause and refuel by having a quick Portuguese coffee, a so called bica (espresso), in one of our favorite cafés.
After mountain biking, you can enjoy the vegetarian lunch, relax and stretch your muscles and ligaments during the early evening yoga session. This will help you recover quickly from the efforts of the day biking and start the relaxing part of the evening.
Then everyone does as he/she prefers: Dining all together during the sunset on the terrace, relaxing with a soft drink or tea by the pool, lounging at the couch and reading a book in front of the fireplace, or just hanging out in the hammock… We are sure that you will find a variety of options that makes you happiest.
Weekdays
Monday to Friday you will go mountain biking riding various mountain bike trails and routes in the natural reserve Serra de Sintra or at the Atlantic coastline. During this week we show you the most beautiful and breathtaking mountain bike routes of the area ride together according to your mountain bike riding skills.
Weekends
Saturday (arrival/departure day) and Sunday can be used to explore the surrounding area (e.g. sightseeing in Lisbon, Sintra and Cascais), lounging at the beach, the pool or enjoying one of the many recreational activities possible nearby, such as surfing, horseback riding, golf, rock climbing, mountain biking, scuba diving … and and and (whatever you want – we make it happen!)
What to expect
At the end of this mountain biking and yoga week you will have experienced fantastic mountain bike trails, improved your yoga skills and met some new like-minded people. You are going to return fit and relaxed and cope easily with everyday live back home, taking with you lots of good memories and looking forward to your next stay.
National Reserve
The National Park of the Serra de Sintra and its surroundings is truly a mountain biker's paradise!
Nowhere else do we have seen so many different landscapes and diverse nature combined in an relatively small area with mountain bike rides nearby along the rugged coastline, over beaches, through partly ivy-covered forests (eucalyptus, cork oaks, pines), through small picturesque villages, along flower-lined roads through blooming meadows. Riding through Sintra Mountains not only offers stunning views over villages and the Atlantic Ocean, but also destinations of cultural interest: explore a Moorish castle, Franciscan monastery, freemason's sites, palaces and beautiful gardens.
Serra de Sintra – Mountains
The mountains of the Serra de Sintra spread about 16km from the UNESCO World Heritage Sintra to Cabo da Roca at the Atlantic Ocean, the westernmost point of continental Europe. Sintra itself is a small, ancient town with many castles and villas. Makes you sense the old times when the nobles strolled through the narrow alleys. In ancient times Sintra was known as Mons Lunae (Mountains of the Moon) and was considered a haven of Diana the Huntress, the Romans called Cynthia, after which time the city Cintra was named.
Best Trail
One of our favorite mountain bike rides climbs all the way up to one of the highest elevations in Sintra Mountains, the Peninha an abandoned Monastery, and all the way down to Praia do Abano and Praia do Guincho. It's the perfect summer trail. A long downhill ride finishing with jumping into the ocean – without the bike, of course.
Distances of the mountain bike rides can vary between 12 and 50km and are adapted according to the fitness level and skillset of the group. Therefore the rides' durations also vary between 2 and 4 hours
During the mountain bike rides you will also find small and cozy Portuguese restaurants inviting you to have a snack. Along the way are many water wells with Sintra spring water assuring your water supply is never running short.
Inclusive
Sea view
Pool
Fireplace
Internet flatrate/ WiFi
Video-analysis
Maid cleaning service
homemade marmelade
daily fruit
Cofee & tea
Water & juice
Welcome drink
Organization of activities
Optional
Airport shuttle:
Guincho: 60€/trip (1-3 pers.) 90€/trip (4-6 pers.)
Algarve: 80€/trip
Extra Yoga: 50€/hour
Massage: 60€/hour
Pilates: 50€/hour
Physiotherapy*
Surf equipment (Surfboards 50€/week, wetsuit, Stand-up-Paddle)*
Bicycles*
Child Care: 20€/hour
Sightseeing-Tour*
MTB-Tour*
Quad-Tour*
Horseback riding (at the beach)*
*price on request
Notes
Surf- und Yoga classes are held Monday to Friday.
Arrival & departure according to dates on Saturday.
Extension weeks: 1=5%, 2+=10% discount off the full price.
For single occupancy of a double room (optional) a surcharge of 400€ will be issued.
In high-season the minimum required number of participants is 6 persons